Products >
Grace Coolie Clear Fine Ribbed Glass Pendant Light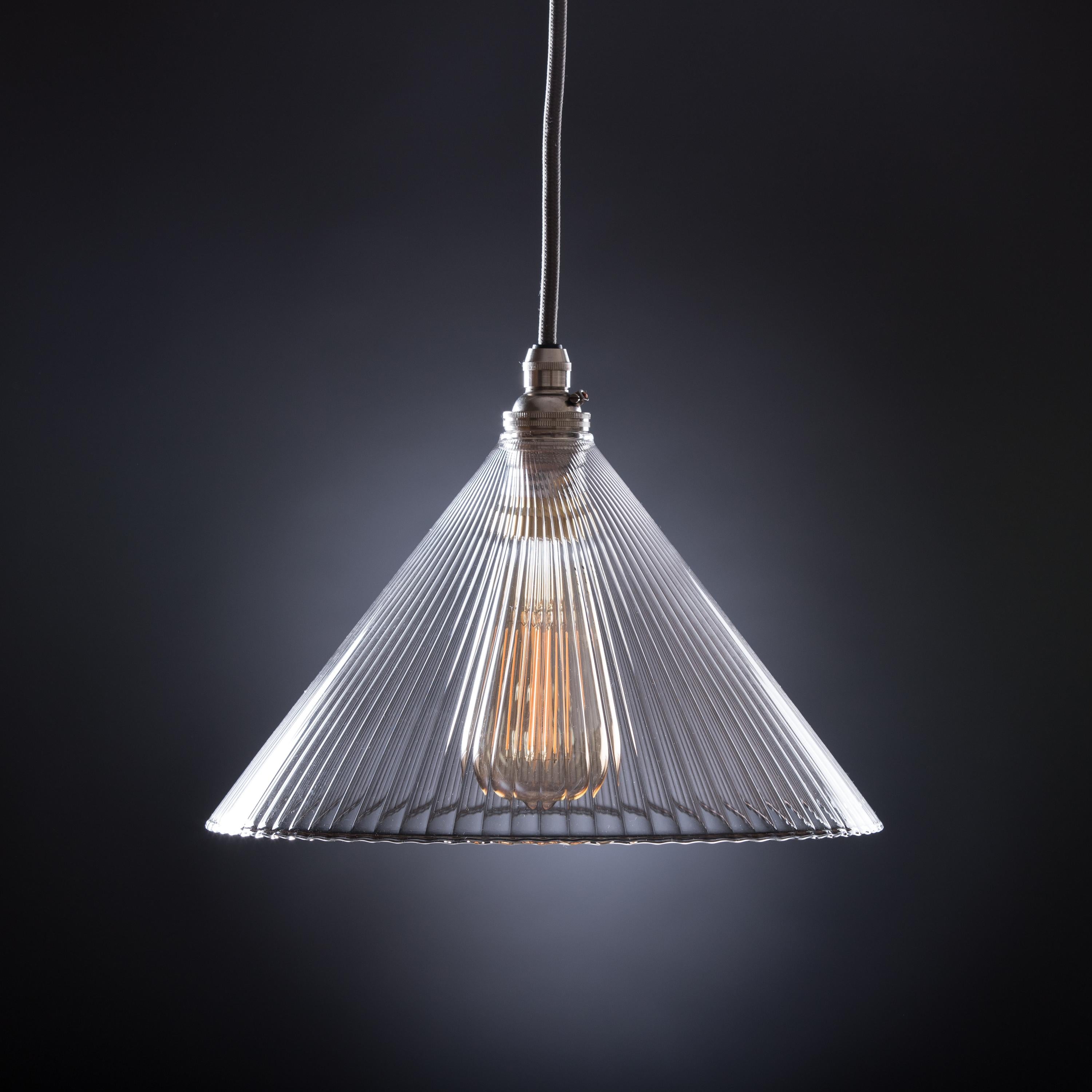 Grace Coolie Clear Fine Ribbed Glass Pendant Light
£225.00
In Stock
3 - 5 Days (Please enquire if urgent)
If you can't see what you are looking for please get in touch, the options are endless so it isn't possible to list them all on our website. We'd love to hear from you.
Description
Our fine ribbed, dainty Grace coolie pendant is a retro glass shade which has a stylish Grace, hence the name.
Hand blown, clear fine ribbed glass shade, which gives a warm ambient glow to your home.
This fabulous Glow Lighting design looks stunning in a bedroom or kitchen, and lovely hanging in a row of 3 or more. The Grace is fully customisable, choose from over 30 cable colours, various metal finishes and multiple ceiling rose options.
Grace comes complete with a British B22 lamp holder, hand spun ceiling rose and 1m of fabric cable as standard.
Optional add on extras include extra cable and vintage style, squirrel cage, extra warm white 4w or 7.5w LED dimmable light bulbs.
Specification
Supplied without a light bulb. This light is dimmable when used with a compatible dimmer, our light bulbs are also dimmable.
Please note that all electrical fixtures and fittings should be installed by a qualified electrician.
All individual electrical components carry UKCA and CE (European) approval.
Dimensions: Glass shade 15.5cm height x 22cm diameter.
Supplied with a British B22 bayonet lamp holder, a hand spun 8cm diameter ceiling rose and one metre fabric cable as standard.
All our lighting is designed, produced and assembled in the UK, each light fitting is hand made to order in our North Yorkshire workshop.